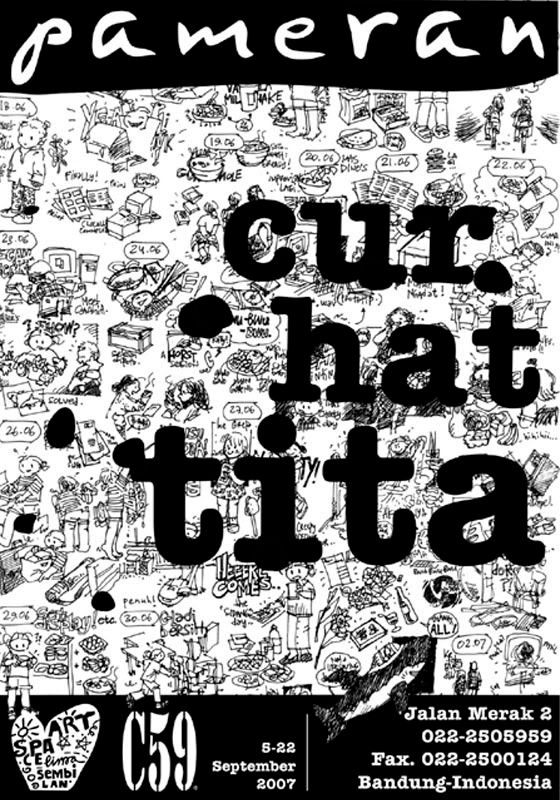 An exhibition of my works and merchandise at the new gallery of C-59 (called ArtSpace59). More info to come, as soon as I get more materials from the curator, our out-of-this-world
PidiBaiq
.
For non-Indonesian speakers:
curhat
is a slang, an abbreviation from
CURahan HATi,
which means pouring (one's) heart out.
Curhat
is usually done by confiding to someone you trust. In my case, I've been revealing my thoughts and feelings to pieces of paper and sketchbooks, in drawings. Since these drawings are what you'll see in this exhibition, it's only sensible to call the whole thing "my divulgence": tita's
curhat
.
The exhibition will be held from September 5th to 22nd, 2007. We haven't really decided yet about what to do during the opening, but some weird ideas have come up.
Watch this space - you might get a preview at every update.