After more than five years of work and play, travel and stay, agony and bliss, I can finally present this book! All I have to do now is defending my dissertation publicly; to be scientifically responsible for the contents of the book and relevant issues. But it is, of course, only a small beginning of my actual contribution for Indonesia.
So here they are; a sneak preview for you. Design and lay out of the main book, the booklet and the invitation are by
Yvo Zijlstra
) .
The front and back cover of the dissertation.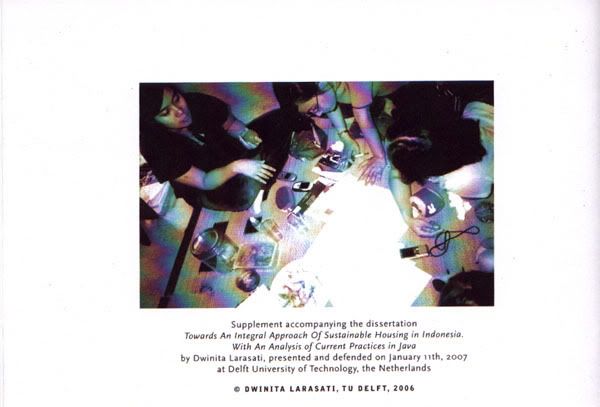 The front and back cover of the booklet, a supplement for the dissertation (it's an illustrated guideline).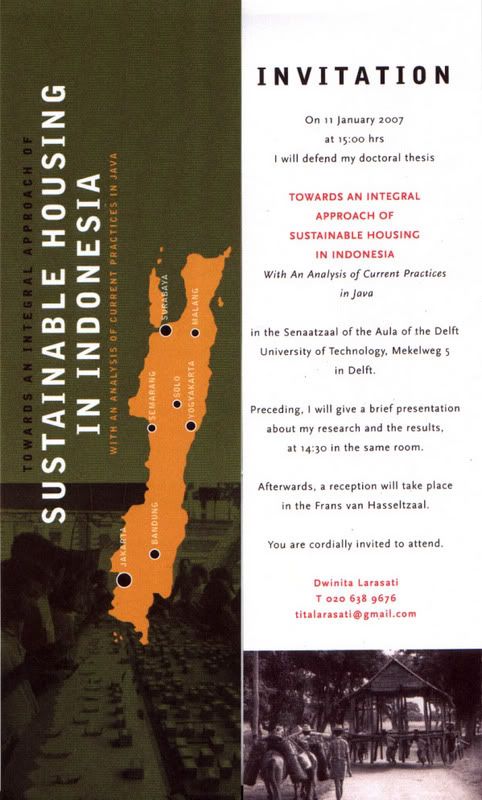 The invitation card, also a bookmark, both sides.